Here's a List of Events You Don't Want to Miss This Summer!
July
Old Town Artisan's Market – Sunday, July 1, 2018, 9:00 AM to 4:30 PM – Spend your Sunday strolling around Old Town's Artisan's Market. The market offers an array of one-of-a-kind art, jewelry, pottery, clothing, gift items, and more by local artists. Support local artisans and enjoy a leisurely Sunday. For more information,
click here
.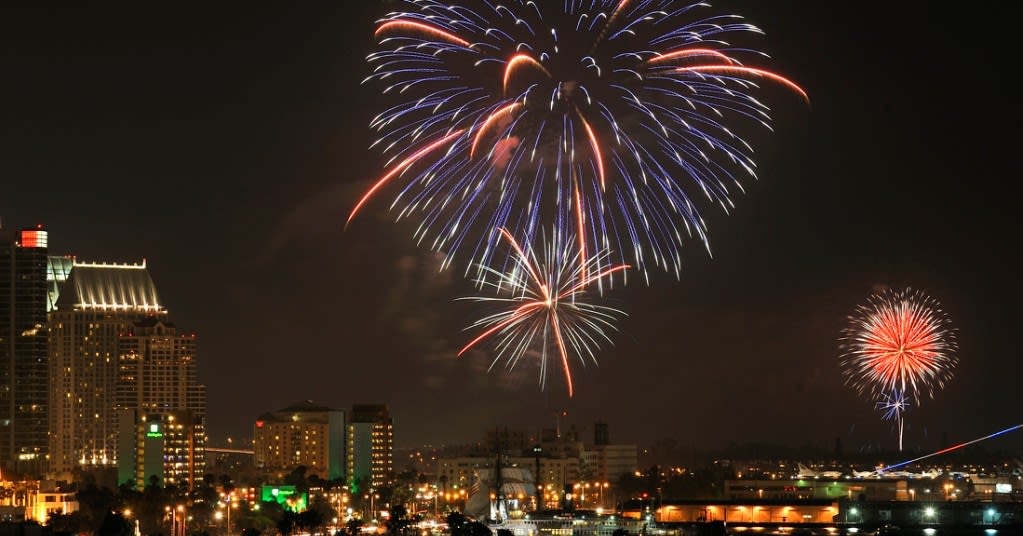 Big Bay Boom! – The
Big Bay Boom July 4th Fireworks Show
is back with another spectacular display over San Diego Bay. Fireworks will be set off from barges around the Bay off Shelter Island, Harbor Island, Embarcadero North, Seaport Village, Embarcadero South Marina Park, and Coronado Ferry Landing. The awestriking show normally lasts about 20 minutes. Come down to the bay and enjoy the biggest fireworks show in San Diego! We suggest spectators make arrangements to Uber or Lyft to the event- parking will be hard to find!
The Boulevard Street Food Cinema – Saturday, July 14, 2018, 5:00 PM to 11:30 PM – Street Food Cinema brings together the best in pop culture films, gourmet street food, and live music. It reinvents the traditional movie-going experience. Come see one of the most quotable movies of the millennial generation, Mean Girls, like never before! This event will also feature music by local band Mrs. Magician and food from the famous eateries DoggosGus, Haad Sai Thai Food, Gaucho Grilling, Street Style Brazilian BBQ, Yo Yo Bento, and Zoe's Place. You will not want to miss this! comic con san diegoThe event is later in the day (when the sun starts going down!) and will be held at 2855 El Cajon Blvd and Utah Street between El Cajon Blvd and Howard Street.
Comic-Con San Diego – Jul 19 – Jul 22 –
Comic-Con
is the largest pop culture event of the year, attracting thousands of artists, celebrities, and fans of comic books, movie memorabilia, and all things related to pop culture. San Diego residents wait all year for Comic-Con's return. Spectators flock to the Downtown area for prime "people watching", and you don't even have to attend the actual convention. Cosplay is abundant all around the city, and many cosplayers spend months putting together their costumes. We suggest finding a patio spot at a local restaurant to take it all in as crowds go by.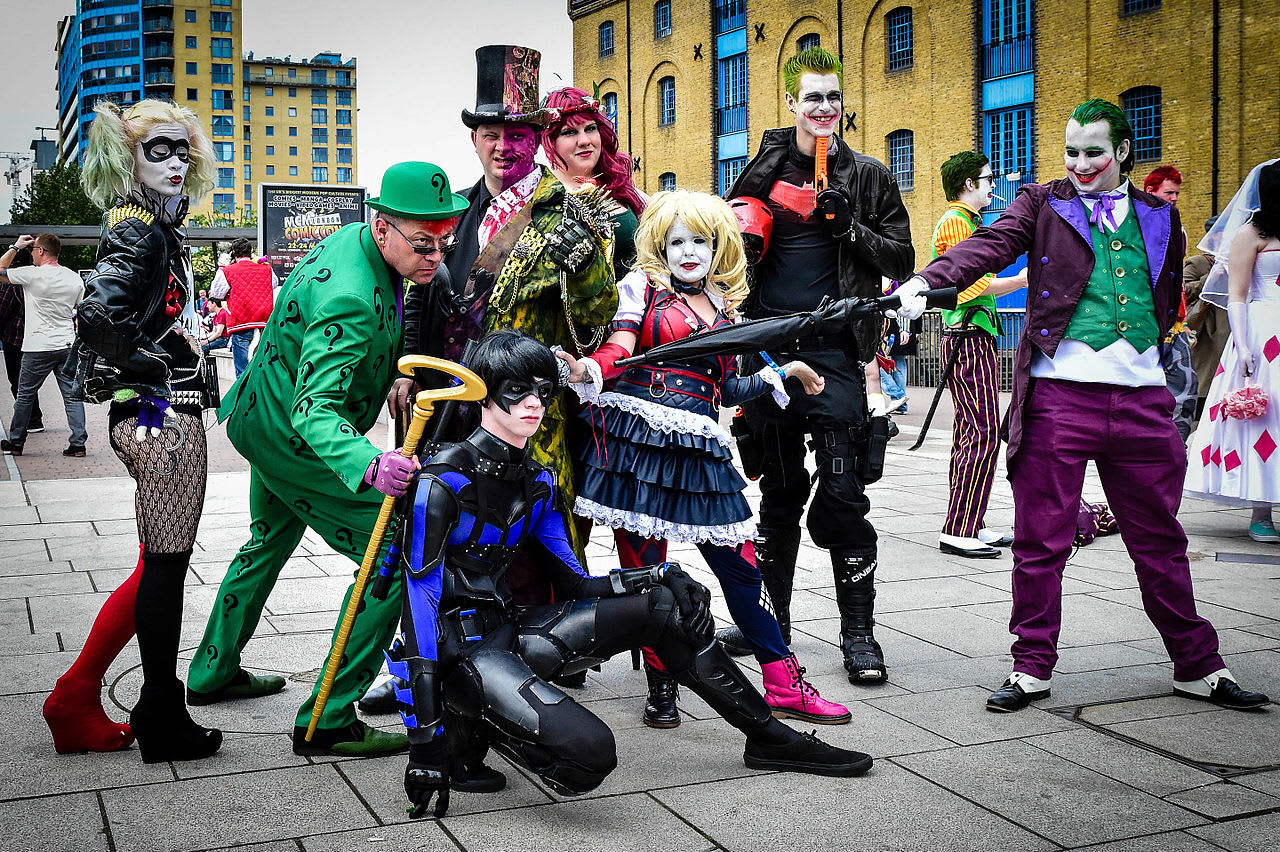 August
As the weather heats up, keep cool with these fun activities in August!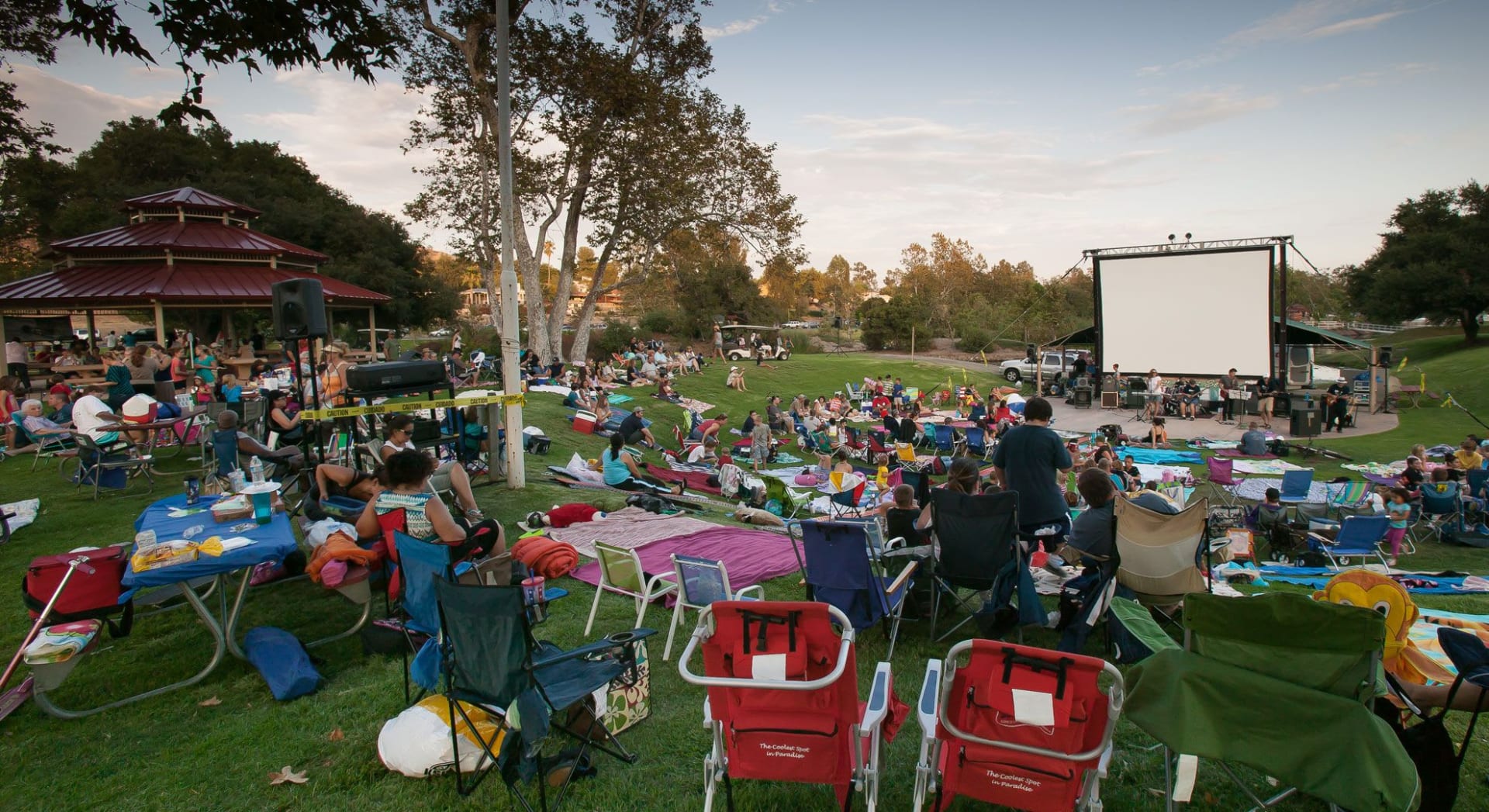 Movies & More by the Lake – August 10, 2018, 6 PM-10 PM – Join us for the Disney film COCO at Santee Lakes! Family-friendly activities start around 6 PM. Be sure to show up hungry- there will be lots of Food Trucks and snack bar treats. We also suggest bringing your blankets to fully experience a movie under the stars! Parking is $10 per carload of moviegoers and the movie is free. Click here for more information.
End of Summer 4-Mile Run/Walk – Sunday, August 26, 2018, 7:00 AM to 10:00 AM – This 4-mile run/walk will take you from La Jolla to Pacific Beach. The course meanders through along the coast and concludes with an awards ceremony. Bring a friend and get a workout while helping your community! Proceeds from the event will benefit the Clairemont Hills Kiwanis Foundation and local high schools.


Sand Sculpting Challenge and Dimensional Art Expo – Aug. 31 – Sept. 3 – This
Sand Sculpting Challenge
was featured in USA Today's 10 Best List as "one of the top 20 'Must See' seaside festivals in the world". The challenge will be held using hundreds of pounds of imported sand on the pier of San Diego's Big Bay. Come and celebrate Labor Day on the Bay with us and see what these incredible competitors create!
ArtWalk @ Liberty Station - August 11-12, 2018 –
ArtWalk
is exactly what it sounds like! Walk around Liberty Station and experience a plethora of talented artists. ArtWalk combines visual arts, music, and interactive activities for families. The grassy outdoor setting surrounds a beautiful rose garden and is flat making it easily accessible for artists and attendees. Liberty Station also offers an array of dining options. Attendees get to meet with artists and learn more about their work before purchasing a piece. Whether you are a seasoned collector, a family on vacation, or are simply ready to be inspired, come to ArtWalk for a cultural experience.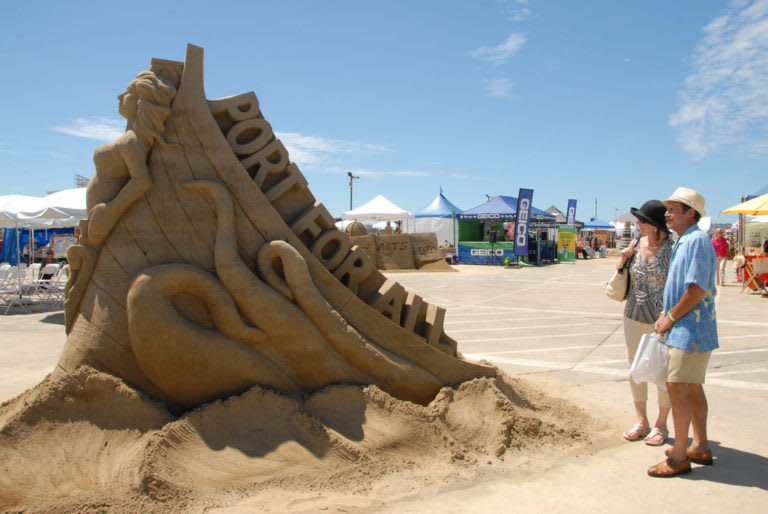 Cardiff Dog Days of Summer – August 12, 2018 – Cardiff-by-the-Sea is ready to celebrate man's best friend!
Dog Days of Summer
is fair for both dogs and dog lovers alike. Dog Days of Summer will hold different contests including Cutest Puppy, Best Looking Big Dog, Best Looking Small Dog, Best Trick, Best Dressed, and Dog/Owner Look-A-Like. Cardiff Dog Days of Summer is located in a coastal town and will keep your furry friend cool with ocean breezes all day long!

September
Summer is almost over! Get the most out of it with these events.
Labor Day Stickball Tournament – September 1- 2 8 AM - 5 PM – Register your team and compete in this year's
Labor Day Stickball Tournament in Little Italy
! Twelve teams will be participating in hopes of winning San Diego's most significant prize: the Jillie Trophy. Whether you're playing or spectating, the event is sure to thrill!
Join us as we celebrate this long-standing tradition as a community.
Nighttime Zoo at the San Diego Zoo – September 1-3 – Experience the world-renowned San Diego Zoo – after dark! The celebration will include live music, fun shows, and special animal encounters. A procession of larger-than-life animal puppets headlines the event, wowing guests of all ages! For these days only, hours are extended to 9 PM! Get your tickets
here
!
Summer Family Mural Project – September 7 – Help paint a large mural in front of the Timken at Balboa Park, then go inside for an art treasure hunt. The Family Mural Project encourages participants of all ages. Everyone in the family has the opportunity to be an artist and discover the wonders within the Timken! Admission is always free.
KAABOO Del Mar Festival – September 14 – 16, 2018 – KAABOO is three days of entertainment that you will never forget! The venue offers plenty of shade and seating for a relaxing experience. Immerse yourself in world-class music, hilarious comedy, incredible cuisine, craft brews, and contemporary art. Prepared to be entertained from beginning to end each day. You can get amped for the music lineup at the KAABOO website. If you want to keep the party going, stay for Encore, KAABOO's late-night dance party. (Encore is reserved for guests 18 years and older.) For an upgraded, VIP experience, you can access a direct stage view with a pool and an exclusive bar. The Bask package can be purchased on the KAABOO website.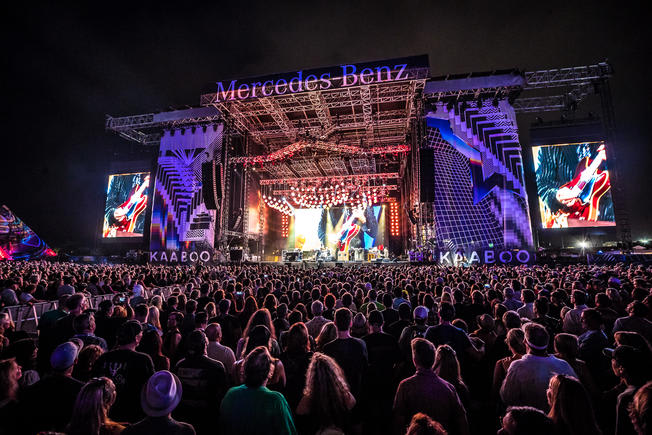 Available All Summer Long
The Gaslamp Artisan Market – Every Sunday from 10 AM - 3 PM – Check out local artisans and farmers of San Diego at The Gaslamp Artisan Market. This family-friendly market has spectacular vendors and a laid-back vibe. "Public markets bring people together to share in the creative bounty of our city and region," says, Michael Trimble, Executive Director of the Gaslamp Quarter Association. "The Gaslamp Artisan Market celebrates the entrepreneurial spirit of the Gaslamp Quarter, inviting visitors and residents to discover artisanal crafts from up-and-coming local businesses."


Ray at Night – Saturday, July 14, 2018, 6:00 PM to 10:00 PM – On the second Saturday of each month, participating businesses, galleries, and shops on and around Ray Street are open late for an eclectic art walk experience. Steep in North Park's unique culture while shopping sidewalk booths and storefronts amid musical entertainment. The event will be located at Ray Street between University Avenue & North Park Way. Find out more here!



Unshelved: Cool Stuff from Storage – Every Day in September – Many people don't have the chance to see these hidden collections until now.
Unshelved
offers a rare chance to see more than 200 specimens—beautiful and bizarre, big and small—from the Museum's collection that have never been on public display. It's rare behind the scenes pass to the Museum's storage areas. The exhibit is located on Level 2 next to Coast to Cactus in Southern California, Unshelved is free for members and included with general admission.
Saturday Historical Gaslamp Walking Tour – Every Saturday in September at 11 AM – Are you a local history buff looking for adventure? The Historical Gaslamp Walking Tour is perfect for you! The tour covers events and architecture dating all the way back to 1874! The tour takes under two hours and includes the Davis-Horton House Museum.
Little Italy Farmers Market – Saturdays 8 AM-2 PM – Grocery shop for the week from trusted, local farmers at the Little Italy Farmers Market. Support local businesses and enjoy a walk around the quaint neighborhood every Saturday.