Welcome to Columbia District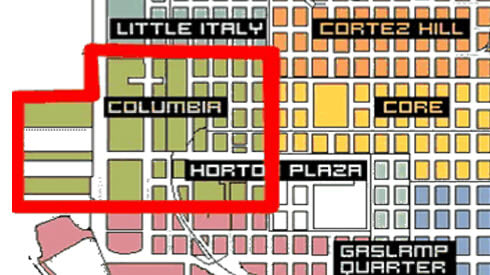 Beginning at its namesake pier at the edge of the Columbia neighborhood, Broadway is downtown's ceremonial main street, with medians featuring lush foliage and lighted banners. This transportation hub is home to the historic Santa Fe Depot, the second busiest Amtrak rail corridor in the country. The surrounding neighborhood is largely composed of commercial development, with residential opportunities dotted throughout.

The waterfront is a major segment of the North Embarcadero Visionary Plan (NEVP), which includes landscaping, activity sites, and a pedestrian esplanade that will accentuate the bay views and enhance public access.